If you own a commercial building, then you know that the roof is an important part of the property. And, if you're in need of a new roof or need repairs, you'll want to find the best commercial roofer for the job. Keep reading to learn everything you need to know about commercial roofing.
What You Need to Know About Commercial Roofing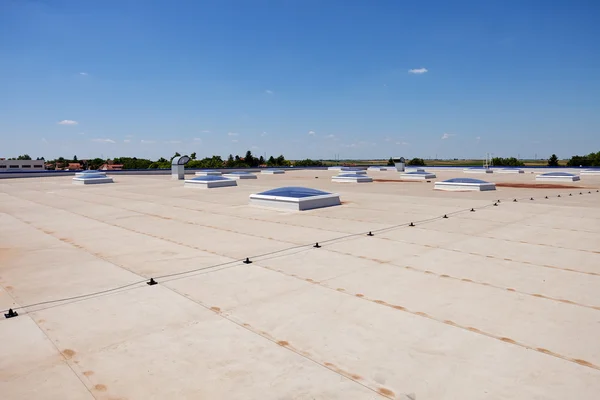 What Are the Different Types of Commercial Roofing Systems Available on the Market Today?
There are a few different types of commercial roofing systems on the market these days- each with its own benefits and drawbacks. How do you know which system is best for your business? What are the costs and considerable time frames associated with installing a new roofing system? Here are a few details:
 
1. BUR roof – also known as built-up roofing, BUR membrane, or tar and gravel roofing, is a standard roof system made up of multiple layers. It's a great choice if you need a durable and cost-effective option. With its low slope roof system, BUR is perfect for roofs that need to be sturdy and long-lasting.
 
2. Metal roofs are a popular type of commercial roofing. They are available in different materials, including metal tile sheets, corrugated galvanized steel, stainless steel, stone-coated steel, silicon-coated steel, copper, aggregates of aluminum, zinc, tin, and more.
 
3. Bitumen roofs – consists of reinforced fabric and bitumen layers, which provide superior stability and protection. Modified bitumen roofs have greater tensile strength than other types of commercial flat roofs, making them a great choice if you expect a lot of activity. 
 
4. EPDM roofs – are versatile, long-lasting, and easy to maintain. It's made from a single-ply rubber material, so the installation process is simple and it has a strong resistance to ozone and ultraviolet light. 
 
5. Green roof- known for its aesthetic appeal and for environmental benefits. This roof provides an efficient way to manage water drainage and can help improve the overall efficiency of a property. 
 
Heads up: It's important to do your research before making a decision, as the roof is a crucial part of any commercial building. You'll want to weigh the pros and cons before making a final decision with some key points to remember:
​
> types of roofing systems: flat roofs, metal roofs, shingle roofs, and tile roofs.
 
> flat roofing systems use the most common type of roofing system for commercial buildings. They have a simple installation process and maintenance, and they're relatively inexpensive. The downside is that they might leak and require regular roof inspections and costly repairs.
 
> metal roofing systems can last for decades if properly maintained.
 
> shingle roofs are the most popular type of roof for homes, and they're also a popular choice for commercial building owners. They're relatively affordable, and require lesser roof maintenance, but they're not as durable as metal roofs and hence more prone to roof damage.
 
> tile roofs are the most expensive type of roof, but they're also the most durable.
 
So, what is the best commercial roof type for you? Whatever suits your demands and budget. Keep in mind that getting numerous quotations before hiring a contractor is usually recommended (or a roofing system) for those crucial decisions on budgets. Also, make sure to inquire about warranties from both the contractor and the roofing material manufacturer.
 
Before choosing professional roofing contractors, always ask for references and be sure you check them out. We're happy to provide our expertise when it comes to installing or repairing a commercial roof.  Ready to shop for a new roof? Contact us and we'll go over your choices.
Why a Commercial Roofer is Worth the Investment?
Suppose your roof requires the following services:
 
> commercial roofing repair and replacement 
> commercial roof inspection
> commercial roof coatings
> commercial roof leaks repair
 
Is your current offer up to the challenge?
 
Here are three more compelling reasons why a commercial roofer is worth the investment: 
 
1. Expertise – a commercial roofing expert have the training and experience to properly assess and repair your roof. They also know which products to use to ensure that your roof lasts for years to come. 
 
2. Warranty – Most reputable commercial roofers offer warranties on their workmanship and materials. This means that if something goes wrong, you're covered.
 
3. Peace of mind – When you hire an expert for your commercial roofing project,  you can rest assured knowing that your property is in good hands. You'll have one less thing to worry about while your roof is being repaired or replaced.
If you're still not sure if a commercial roofer is right for you, talk to a few professionals and get their opinions. Chances are, they'll tell you that a commercial roofer is worth the investment.
Contact Us Today!
If you're in the market for a new roof, be sure to keep all of these in mind. It's important to work with a qualified roofing contractor who will help you navigate these waters and make the best decision for your home.
​
If you're curious about our commercial roofing services, don't hesitate to contact us! You can also learn more about our offerings via our website. We look forward to hearing from you!
​